Welcome to Veterinarians Without Borders – Sweden, also called VSF-Sweden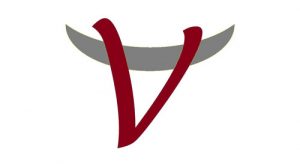 Veterinarians Without Borders (Vétérinaires Sans Frontières-VSF) in Sweden, i.e. VSF-Sweden, is a neutral non-partisan organisation: we only undertake activities allowing us total independence. Anyone who is interested in working with questions concerning veterinary medicine from a global perspective is welcome as a member, regardless of education and occupation.
Our organisation was started with the initiative of JK Larsson who posted an appeal in The Swedish Veterinary Journal in 2010. An interim board was formed in 2011 to register the organization and create a homepage. The organization has about 60 members and receive support from both individuals, clinics and companies.
From 2018, VSF-Sweden is a member of VSF International.

VSF International Policy Brief n. 6 – June 2020: One Health implementation in the Global South: a holistic approach to address the key challenges of livestock-dependent communities
If you wish to support VSF-Sweden we welcome your donation. Please contact the treasurer at kassor@vsf-sverige.org.
If you have any questions or would like to have more information about our projects, please contact us at info@vsf-sverige.org
Projects
We work together with:
LSPCA in Lilongwe, Malawi, on vaccinations and dog population management, mainly regarding stray and free-roaming dogs.
MAWO in Arusha, Tanzania, on a mobile dog clinic for both owned and stray dogs, including vaccinations, deworming, castrations and educational activities.
ZAWS (Zambezi Animal Welfare Services, previously LAPS) in Livingstone, Zambia, supporting their dog shelter and outreach activities.
October 2018 – workshop in Tanzania with MAWO, VSF-Sweden and Dr Tino from LSPCA in Malawi.
We have also supported educational activities for some of the staff members related to the above organizations, e.g. webbased courses and inter-African collaboration.
In Eastern Zambia, the organisation ZASP has a development centre with a clinic and different types of educational activities. They also support several local village schools. VSF-Sweden has during 2015-18 financed the establishment of school toilettes and hand washing facilities at some of the schools in the area.
Animal health education
Since 2014, VSF-Sweden has also supported educational activities with focus on animal health and management. In the villages around the educational centre, ZASP has developed a very successful concept with "awareness meetings" on animal health (vaccinations, castrations, disease symptoms), hygiene and disease control.
Goat management
In Bangladesh, MLAF is a well established organization giving education on animal health and welfare. Together with VSF-Sweden, a project started during 2018, focusing on training of women in goat management. In 2019, the project will continue with training of another 20 women.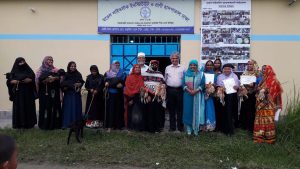 Animal Welfare Education
A new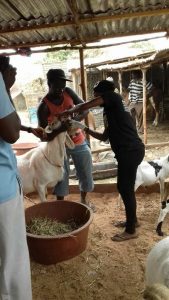 project that is being planned during 2018, is to support Kebba Daffeh in Gambia in development of the work by the organization that he has established, Animal Welfare Advocates Association. During 2019, activities supported by VSF-Sweden will start in August.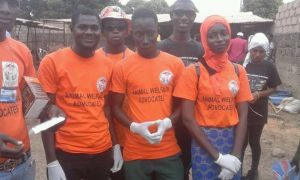 Policy
VSF-Sweden does not cooperate with establishments whose business is in conflict with our fundamental principles and values. In practice this means that VSF-Sweden cannot accept funding from companies:
Whose main business is harmful or causes suffering to animals and people
That directly or indirectly contributes to conflicts or disasters that cause suffering to animals or people and in that way opposes the purpose of VSF-Sweden's operating work
If this prevents or blocks VSF-Sweden to conduct negotiations, carry out campaigns or other activities aiming to save lives and ease pain and misery for animals and people
This means that VSF-Sweden cannot accept funding from companies whose main business involves the following industries:
Tobacco
Alcohol
Weapon
Oil/gas
Diamonds
Gold